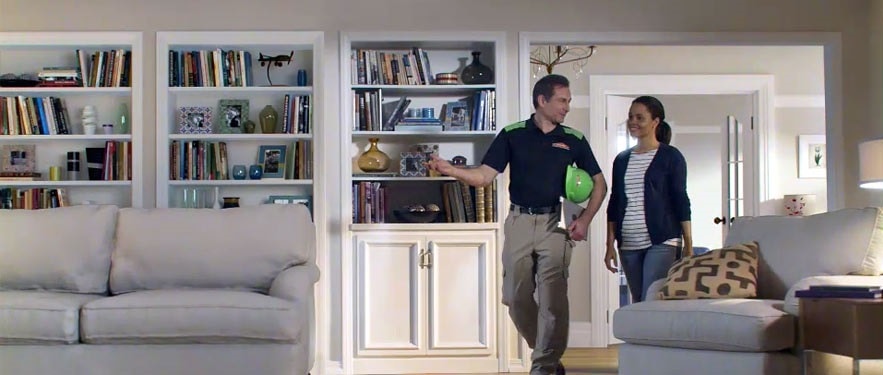 Mold Damage Emergency Tips
What you can do until help arrives
Water Tips  |  Fire Tips   |  Biohazard Tips   |  Mold Tips
Mold Intrusion in Garland, TX
Mold is thought of as the "Great Recycler" because it plays the important part in nature of turning things back into dirt. It is a decomposer and it is a critical part of our environment. But mold is also intrusive. Under the right circumstances it will thrive in a home or building wreaking havoc on owners and property managers. Our team at SERVPRO of South Garland confronts mold where it shouldn't be. We address mold learned skills and the proper tools. We first address the source of moisture and then begin the remediation and restoration process. Our team is IICRC trained to make sure we successfully address your issue the first time. Throughout the Garland, TX, many homes and businesses have mold hidden beneath the surface. If you find it or if you suspect it, we can help.
Have a Mold Problem?
Call Us Today – (972) 278-7871
If you have a mold problem in your home or business, consider the following facts:
Significant mold growth can occur in 48-72 hours.
Mold may present a greater risk to children, the elderly, and anyone with respiratory problems.
A strong, musty odor may indicate hidden mold behind drywall or under carpeting.
What to Do:
Stay out of affected areas.
Turn off the HVAC system and fans.
Contact SERVPRO of South Garland for mold remediation services.
What Not to Do:
Don't touch or disturb the mold.
Don't blow air across any surfaces with visible or suspected mold growth.
Don't attempt to dry the area yourself.
Don't spray bleach or other disinfectants on the mold.
Mold Remediation Services
If you suspect that your home or business has a mold problem, SERVPRO of South Garland has the training, equipment, and expertise to handle the situation.
We are proud to serve our local communities:
Garland
Towngate
South Garland
Duck Creek
Waterford Estates
Windsor Park
Lakeview
Crystal Lakes
Club Creek
Lake Point